Paula Hinton Aromatherapy
Therapies to Help You Relax, Unwind and Feel Like YOU Again
New Year offer!
For January and February 2015
FACIAL REJUVENATION ACUPUNCTURE 
one-off treatment half price- Now £42.50  (was £85) 
£50 off Initial course of 6- Now £275 (was £325)
£65 for follow up treatments
Facial Rejuvenation Acupuncture
 Also known as cosmetic acupuncture, facial enhancement acupuncture or acupuncture facelift.
 This type of acupuncture is part of Microsystem acupuncture which concentrates on the face, scalp and auricular (ear) areas. It is a non-surgical method of slowing down and reducing the ageing process. Ultra-fine, hair-like needles are inserted into the skin at various acupuncture points on the face and head, needling these specific points creates a direct manipulation on the body's energy system, helping to balance and energise the body as required as well as removing blockages along the energy pathways (meridians) According to Traditional Chinese Medicine (TCM) many meridians begin and end in the face, making Facial Rejuvenation Acupuncture a truly holistic therapy as it treats the whole person.
Many factors contribute to the ageing process; including diet and lifestyle, exposure to sun and pollution and of course stress. The main areas we begin to notice our faces ageing is around the eyes and mouth as our muscles begin to lose tone. Facial Rejuvenation Acupuncture stimulates acupuncture points near these sagging muscles to tighten and lift the area. Needles are also inserted into fine lines and wrinkles along the crease, this creates a very small wound which the body endeavours to repair by producing collagen, which will gradually fill the crease so the wrinkles appear diminished and some fine lines will disappear altogether. Other benefits of Facial Rejuvenation Acupuncture are an overall lifting effect, increased muscle tone, bags and puffiness may appear lessened and the quality of the skin can be vastly improved due to the increased circulation of blood and lymph to the skin's surface.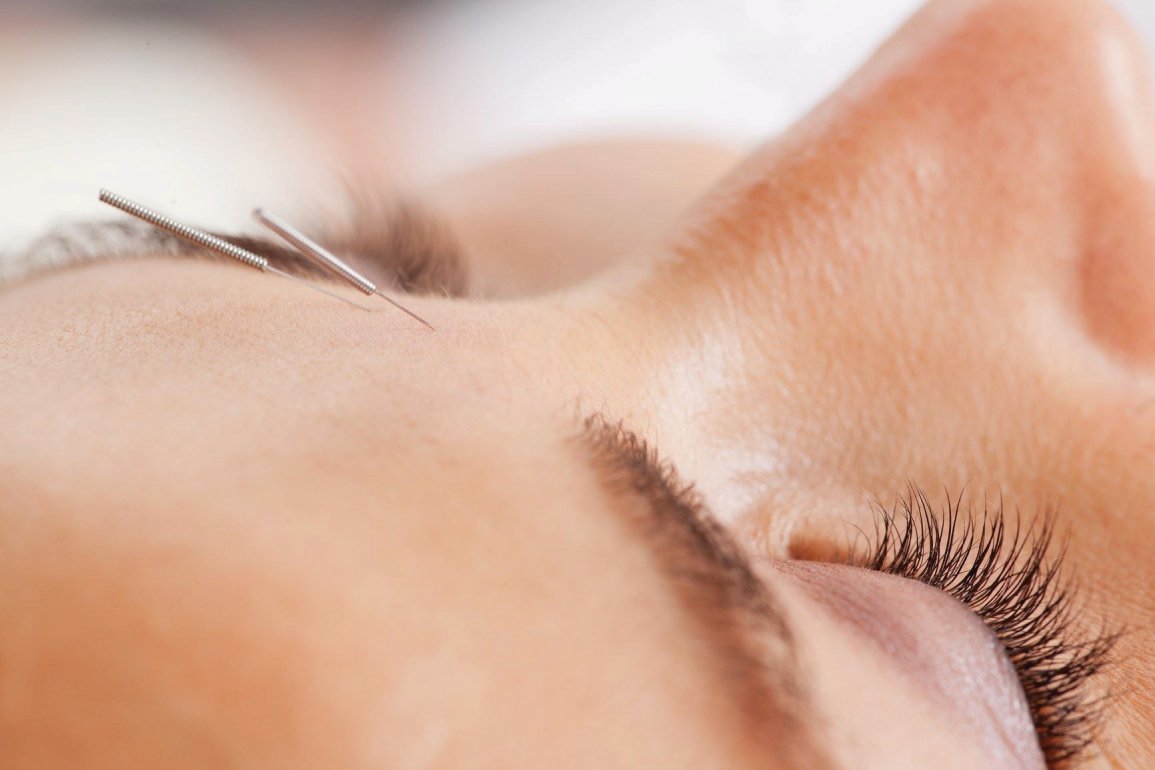 Although Facial Rejuvenation Acupuncture does not deliver the immediate, dramatic results achieved by more invasive treatments and surgery it is a viable option for anyone wanting to slow the ageing process down NATURALLY, with gentle, subtle effects. Initially a course of treatments is required and changes are notable after the 3rd or 4 session, but many people report improvements after the initial session, especially brighter eyes, clearer complexion and improved sleep patterns.
Like the idea but aren't sure if its for you? Then why not book a FREE 20 minute consultation where we can discuss your areas of concern and you can see the needles used and even experience one or two to see if FACIAL REJUVENATION ACUPUNCTURE is suitable for you. Call 01400281905/ 07908015126 to book.
/